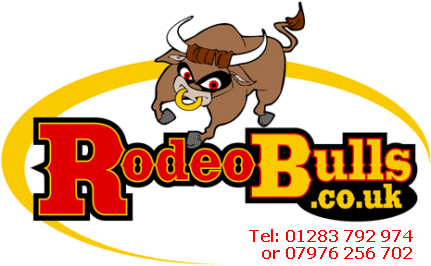 Rodeo Bull Hire and Wild West Games
If you're looking to hire a Rodeo Bull or other Wild West theme games for your event then you've come to the right place!

While we originally started out with only Rodeo Bull hire we now offer several other Wild West themed amusements including the new Childrens Rodeo Ride for those riders too young for a standard Rodeo Bull, and some amusements that are unique having been made to our own specifications. Our standard mechanical Rodeo Bull is now available with a themed Wild West mattress and a new rodeo sound effects system.

If you take a few minutes to browse through our website you will find much of the information you'll initially need regarding our Rodeo Bull hire and hopefully a few ideas to make your event a total success. To obtain a competitive quote for the hire of a Rodeo Bull, the other Wild West theme games, and the Party Photo Booth or if you have any queries concerning hire, then please don't hesitate to call or contact us and we will be pleased to assist you.